We are open on holidays and after hours at no additional charges.
LiftMaster 8587W Elite Series
LiftMaster 8587W Elite Series¾ HP AC Chain Drive Wi-Fi Garage Door Opener Elite Series 8587W 
This ultra-powerful Elite Series Garage Door Opener is built to provide maximum power to lift the heaviest doors. It comes fully equipped with Security+ 2.0, MyQ Technology and the Timer-to-Close feature.
All LiftMaster Openers and Operators should be purchased through a Dealer and professionally installed.
MyQ® Technology now with Wi-Fi, enables secure monitoring and control of your garage door opener with a smartphone, tablet or laptop. Alerts can be received as email or pop-up (push) notifications on your mobile device, ensuring the status of the garage door. MyQ mobile app is a free download requiring no annual activation fee.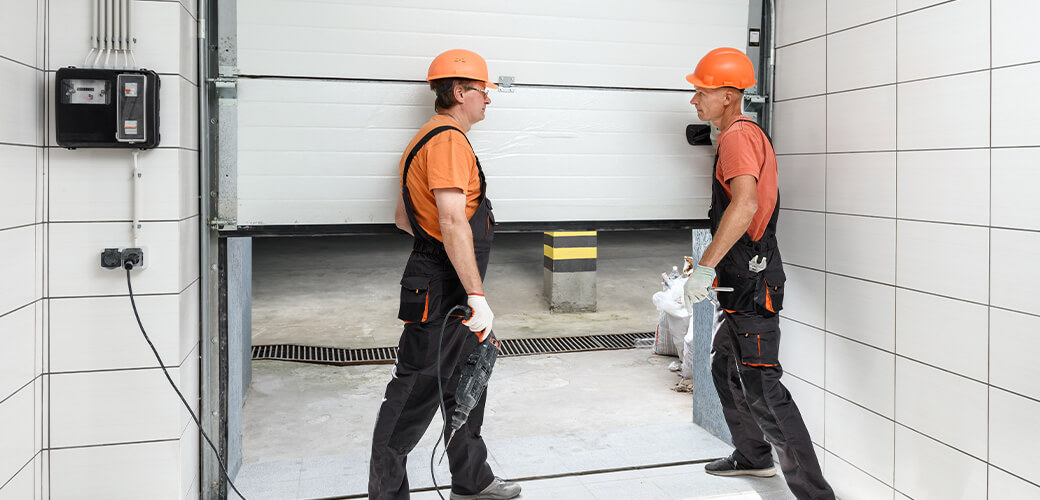 P3 Motors provide proven reliability and durability. ¾ HP AC Motor Chain Drive System is built to provide maximum power to lift the heaviest doors including carriage house and solid wood. I-Beam Rail System and reinforced chassis with chain drive provides maximum support. Dependable warranty includes lifetime coverage of motor and five (5) years on parts.

Prompt & Professional Service
We offer swift and expert solutions for all door issues, ensuring a timely response and skilled technicians efficiently addressing your needs.

24-Hour, 7 Days A Week Availability
We guarantee immediate assistance for garage door emergencies and scheduling flexibility for routine maintenance or repairs.
Security+ 2.0 safeguards garage access – with every click a new code is sent to the garage door opener ensuring the door does not inadvertently open. PosiLock locks down the door by electronically monitoring against a forced opening. Timer-to-Close automatically closes the door after a per-programmed number of minutes. Alert-2-Close Warning System provides audible and visual warnings when a garage door is about to close when using MyQ Technology or Timer-to-Close. Motion Detector is integrated into the Smart Control Panel providing rapid detection and illumination of garage. The Protector System® incorporates safety sensors which emit an invisible light beam across the garage door opening, automatically reversing the door if an object interrupts the beam.
Garage Repair Services We Provide :
Your Trusted Garage Door Repair Experts: Customized Solutions for Installation, Replacement, and Repair Services – Your One-Stop Shop Solution.
Brands we Specialized and Work with
Here are a few brands we trust for installation and repair needs.
What Do Our Customers Say?
Learn about our work and make a difference in our work
Mike has been great to work with! When a spring broke - he got out there immediately and sent pictures and communicated everything he did. He went above and beyond. Keep his number on speed dial!
Chelsea O.
Michael has serviced my garage door in Dallas twice and I definitely give him the highest rating possible for his quality of work, transparency, and timeliness.
Garth F.
Michael showed very quickly and identified the issue immediately. It was a simple fix and he even didn't charge me for the trip.So the door is fixed and he have me lot of advice on how to prevent it going forward.Highly recommend the company
Devesh S.
Fastest response when needing a quote for a broken garage spring. Came out next day and fixed like clockwork. Would recommend for trophy club, Southlake area.
Tro J.
We are the garage door experts you can trust for all your problems.