We are open on holidays and after hours at no additional charges.
Garage Door Opener Motor Replacement
Garage Door Openers are divided for 4 different type of the groups:
Chain Drive, Screw Drive, Belt Drive, or Jackshaft and what is the different ?
The different is the price, durability, and additional technical futures.
Chain Driven Garage Door Opener
Since most of us use the garage as the way to access and exit the house so we open and close our garage door on average anywhere from 4 to 6 times a day!,now lets do a quick math and multiply 6 times a day times 30 day a month and it comes to 180 times a month! times 12 month =2160 times a year!
In similar situation we defiantly recommend a chain drive opener that cheaper and most reliable than belt or direct drive one.
Another main reason how to choice a right garage automatic opener is to know what type of your garage door is ? a heavy Wood panels garage door, light aluminum door,insulated or double steel?
If the answer is YES,so the chain drive will be a most practical type of the garage door opener.
Liftmaster 8587W Chain Drive.
Liftmaster 8160 DC Chain Drive
LiftMaster 8360 Premium Series DC Battery Backup Capable Chain Drive
LiftMaster 8165 1/2 HP AC Chain Drive Garage Door Opener
LiftMaster 8065 1/2 HP Chain Drive Garage Door Opener
LiftMaster 8360W Premium Series DC Battery Backup Capable Chain Drive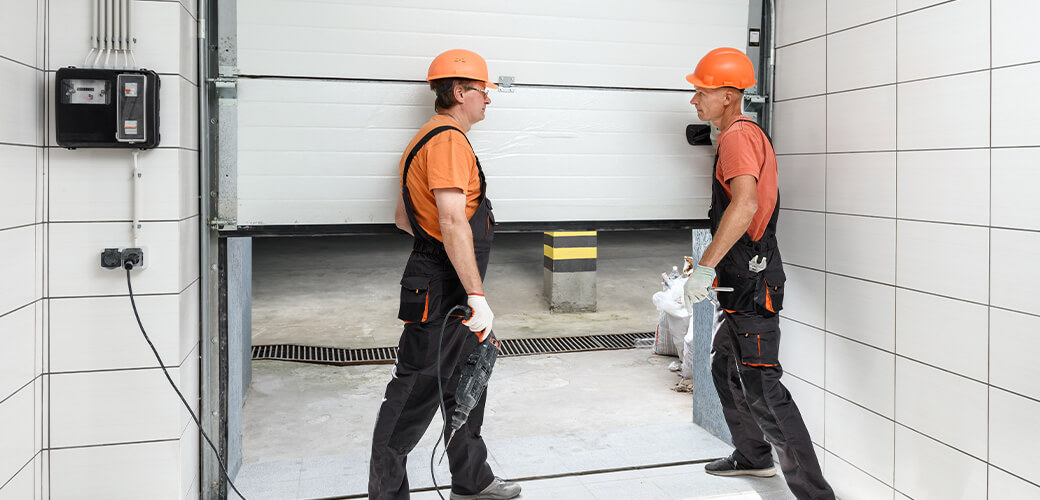 Screw Driven Garage Door Openers
The most popular in 80s and 90s a Screw Driven Openers are the oldest in whole entire garage door industry and unfortunately quit bit louder than belt or chain drive motors. Another important detail that they are very sensitive to hot or cold temperatures. Liftmaster 8010 Screw Drive
Liftmaster 8010 Screw Drive
Liftmaster 8155 Screw Drive
Liftmaster 8165 Screw Drive
Liftmaster 3240 Screw Drive.
Belt Driven Garage Door Openers
The most popular garage door openers now days are the belt driven that came to the market with quite and almost silent sound and offers a high tech technology such as; Built-in Wi-Fi Connection,MyQ-enabled and Wireless control using any smart device or computer,ability to be connected to any of home or business alarm systems and cameras along with have a Battery BackUp System to ensure accuracy during or after a power failure in your area. Real-Time Alerts indicate the status of the garage door via email or text message. Premium Series Garage Door Openers are Energy efficient performance year after year and provides quiet, smooth operation.
Liftmaster 8557 Belt Drive
Liftmaster 8355w Belt Drive
Liftmaster 8355 Belt Drive
Liftmaster 8360w Belt Drive
Liftmaster 8360 Belt Drive
Liftmaster 8550 Belt Drive

Prompt & Professional Service
We offer swift and expert solutions for all door issues, ensuring a timely response and skilled technicians efficiently addressing your needs.

24-Hour, 7 Days A Week Availability
We guarantee immediate assistance for garage door emergencies and scheduling flexibility for routine maintenance or repairs.
Jackshaft Driven Garage Door Openers-side mounted
The jackshaft garage door openers or the garage door openers for low ceiling and space limitation. They are normally located on the side of the garage door it self instead being hanging above the garage door. Amazing solution for high lift garage doors,barn garage doors or storages.
Liftmaster 3900 Jackshaft
Liftmaster 9350 Jackshaft.
Faulty Garage Door Remote , Key less Entries and Garage Openers
Do you have a broken garage door opener or keypad?
Keyless entries that are giving you problems,or a garage remote,that is refusing to work right away ? It could be because of the several reasons listed below : Old or rusty batteries? circuit board , push buttons , Transmitter of the Garage Door opener-motor that doesn't receive the signal or does not respond from above, mother board of the electric garage motor that burned out or the whole remote system that needs to be replaced and reprogrammed ? Any problem can be fixed by your professional overhead garage repair team, by just giving us a quick call at 214-306-6684 and we can be at your location in 35-45 minutes to inspect the garage door issue and find the right solution for the garage door opening problem. All of our technicians are highly trained, licensed, and certified to work with all makes, models, and brands including Lift Master , Overhead Door, Genie, Wayne Dalton, LiftMaster, Chamberlain, Dalton Wayne, Craftsman , Clopay , Amarr , Linear and many others.
Garage Repair Services We Provide :
Your Trusted Garage Door Repair Experts: Customized Solutions for Installation, Replacement, and Repair Services – Your One-Stop Shop Solution.
What Do Our Customers Say?
Learn about our work and make a difference in our work
Mike has been great to work with! When a spring broke - he got out there immediately and sent pictures and communicated everything he did. He went above and beyond. Keep his number on speed dial!
Chelsea O.
Michael has serviced my garage door in Dallas twice and I definitely give him the highest rating possible for his quality of work, transparency, and timeliness.
Garth F.
Michael showed very quickly and identified the issue immediately. It was a simple fix and he even didn't charge me for the trip.So the door is fixed and he have me lot of advice on how to prevent it going forward.Highly recommend the company
Devesh S.
Fastest response when needing a quote for a broken garage spring. Came out next day and fixed like clockwork. Would recommend for trophy club, Southlake area.
Tro J.
We are the garage door experts you can trust for all your problems.